QO Moves to Inactive Role
Here at Team Oracle we are consistently looking for ways of being competitive and seeking improvement, after recent events. We have decided to place QO into an inactive role.
Thank you to QO for giving your best for the team. QO will still be a part of Team Oracle moving forward into 2020 through other avenues.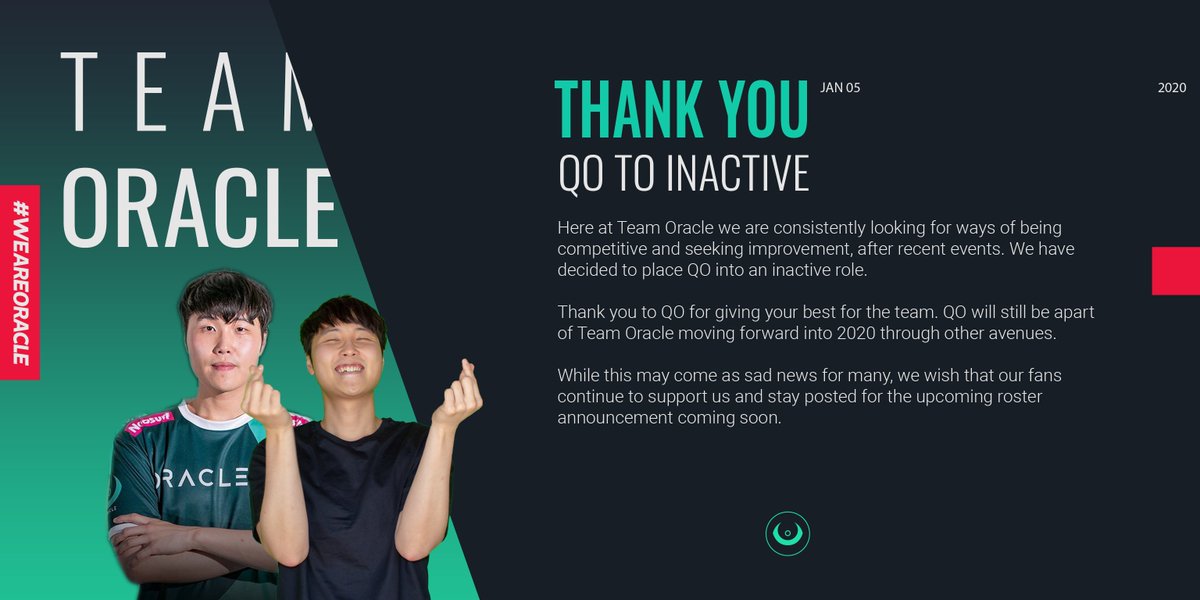 Sun Yeob "QO" Kim
While this may come as sad news for many, we wish that our fans continue to support us and stay posted for the upcoming roster announcement coming soon.